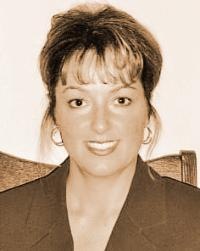 ABOUT DENA . . .

Family Law is all I do. I have focused my practice on this area since becoming a lawyer twelve years ago.

EXPERIENCE AND EXPERTISE

Most lawyers practice in a variety of fields of law. As a result, it is very difficult for them to keep fully informed about the law in any single area of practice. By limiting my practice to Family Law only, I enjoy the luxury of being able to dedicate all of my time toward maximizing my knowledge and expertise in Family Law. My clients benefit greatly from this specialization.

The more you do just one thing, the better you get at doing it. My years of specialization has provided me with the expertise to handle every aspect of even the most complex matters. My experience ranges from handling simple uncontested divorces to handling disputes over multimillion dollar estates. Clients of this firm have included business owners, doctors, attorneys, police officers, truckers, farmers and people from every walk of life.

MY GOAL IN HANDLING YOUR CASE

Divorce and Family Law cases do not have to be hostile, stressful battles. My goal for each client is to settle his or her case out of court in an amicable and fair fashion while keeping costs to a minimum. While I encourage clients to reach agreements outside of court, I will never allow my clients to be taken advantage of. If settlement is not possible, I am a tough experienced litigator who has earned the respect of judges.

I am committed to giving each client the highest possible legal representation and to meeting each client's needs in a personal and caring manner.